Webinar: Ka Ho'oilina Ali'i, Hawaiʻi's Royal Heritage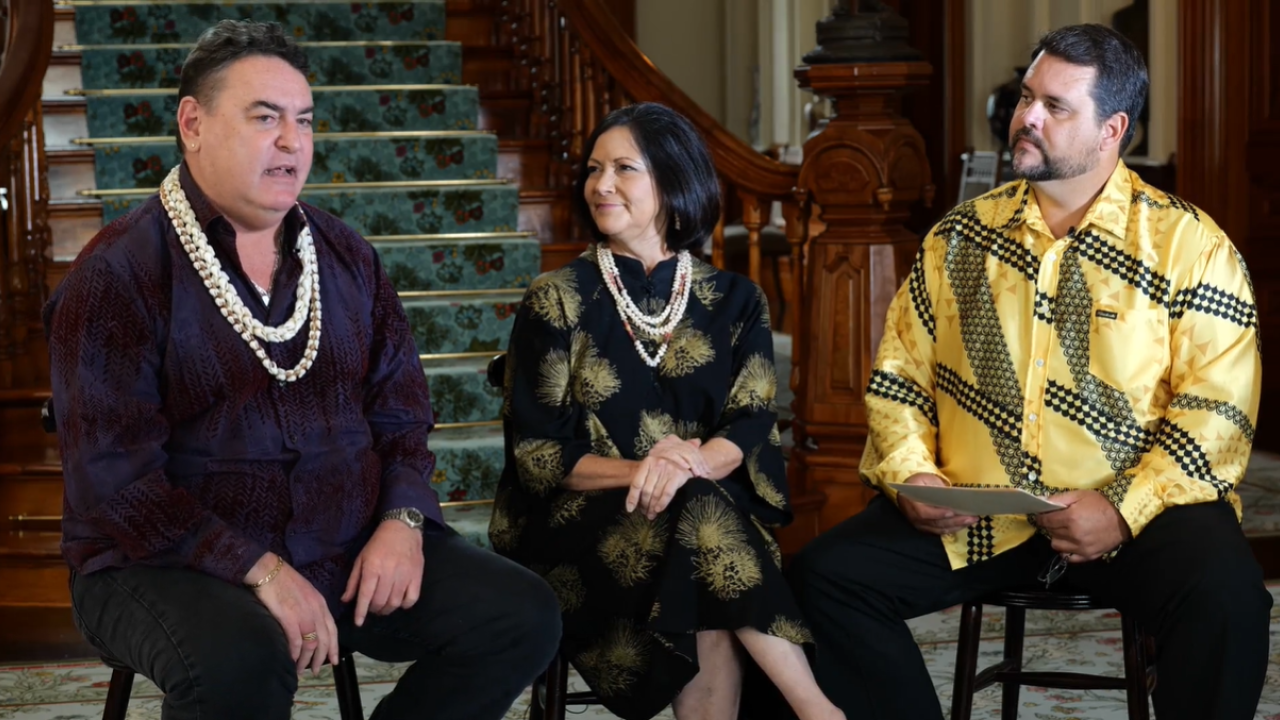 On March 28, 2023, live from ʻIolani Palace, esteemed panelists Manu Boyd and Paula Akana provided a glimpse into the lives of Hawaiian royalty and how their legacy is alive and thriving today. Through their insightful commentary, you can be transported back in time to experience the beauty and richness of Hawaiian culture.
We welcome you to view the full length video showcasing the cultural heritage and royal history of our beloved Hawaiian Islands. For easy reference, timestamps of key points of interest and featured mele (song) are noted below.
For additional information, please contact our team.
Timestamps - Story Ideas
04:10 – King Kamehameha, founder of the Hawaiian Kingdom
14:00 – Legacy of King Kamehameha III – literacy, education
16:00 – Story of servant leadership and unexpected way in which Queen's Hospital was funded
22:25 – Legacy of Princess Bernice Pauahi Bishop and places you can visit
32:10 – King Kalākaua and the innovations of 'Iolani Palace
37:05 – Impressive foreign travel of Hawaiʻi's ali'i
41:50 – Portrait of Queen Lili'uokalani traveling to Washington D.C. for special exhibit
58:00 – Merrie Monarch Hula Festival
1:02:00 – How can media respectfully portray Hawai'i in their stories?

Timestamps - Mele (song) and Oli (chant)
05:12 – Oli (chant): 'O 'Oe ia e Kalani Nui Mehameha, composed by Ululani
17:31 – Mele (song): Kaleleonālani, composed by Nuʻuanu
28:34 – Mele (song): Noho ana ka Wahine (Pauahi 'o Kalani), composed by Queen Liliʻuokalani
52:40 – Mele (song): Kaulana Nā Pua (He Inoa no nā Keiki o ka Bana Lāhui), composed by Ellen Kehoʻohiwaokalani Wright Prendergast