Image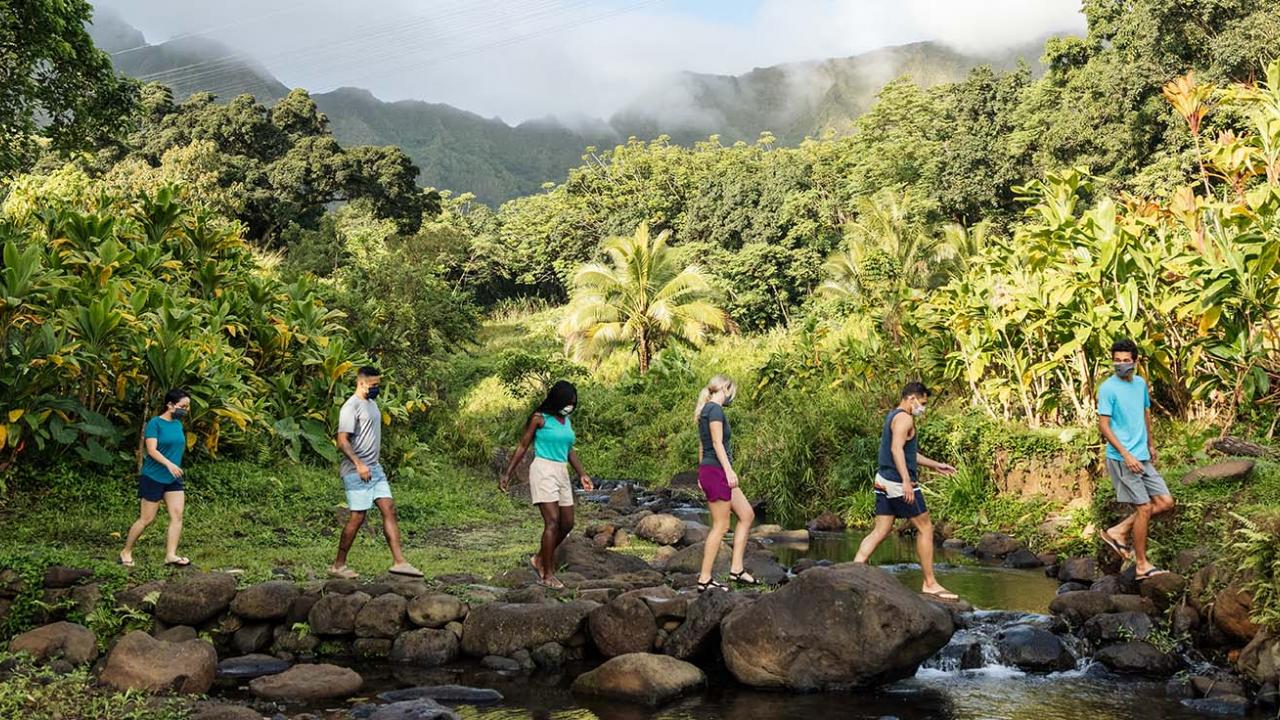 Hawaiʻi

Travel Requirements
NOTICE: There are no longer any COVID-related requirements for arriving domestic passengers. Additionally, as of June 12, 2022, the U.S. federal government no longer requires a negative pre-departure COVID-19 test result or recovery from COVID-19 documentation. For more information, please click here.
While Hawaiʻi's indoor mask mandate has ended, please note that some businesses may still require or encourage the wearing of face masks to protect those who may be more vulnerable.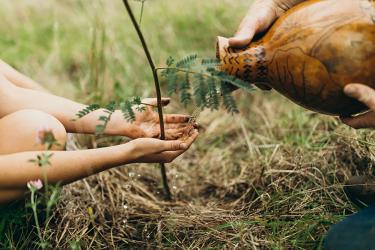 Hawaiʻi Invites Travelers to Mālama Hawaiʻi
Industry Partners and Volunteer Organizations Come Together to Inspire Mindful Travel

Taking

Hawaiʻi

Vacations to New Heights
Peace and Serenity – Botanical Garden Escapes Throughout the

Islands
Beyond your hotel and outside of Hawaiʻi's cities and towns, you'll find tropical oases – some hidden in the rainforests and others more easier to spot – that are sanctuaries of tranquility and nature. Their breathtaking vistas, tropical foliage or quiet serenity – and many times, all three – will soothe your senses and awaken your spirit.
Hawaiʻi

's National Marine Sanctuaries
Hawaiʻi is home to two National Marine Sanctuaries, both managed by the National Oceanic and Atmospheric Administration's Pacific Islands Region Headquarters. While thoughts of the Hawaiian Islands typically conjure visions of beautiful beaches, palm trees, outrigger canoes and surfers, there are less explored, endlessly wondrous worlds beneath the waves where fascinating marine life thrive in deep-blue tropical waters and across stunning coral reefs.
Papahānaumokuākea

Marine National Monument – Established in 2006, this 582,578-square-mile marine refuge stretches the length of the Northwestern Hawaiian

Islands

and is the largest protected conservation area under the U.S. flag. The monument preserves one of the most pristine areas of coral reef in the world and teems with marine life. Visitors and residents are invited to assist in its protective mission by volunteering at or simply visiting the

Papahānaumokuākea-focused

Mokupāpapa

Discover Center in Hilo on the island of

Hawaiʻi

, or assisting with the closed-captioning of videos for the monument.
Hawaiian

Islands

Humpback Whale National Marine Sanctuary – Designated in 1992, this 1,400-square-mile sanctuary is comprised of five separate offshore areas abutting six of

Hawaiʻi

's eight main islands. Its singular mission is the protection of migrating North Pacific humpback whales and their

Hawaiʻi

habitats through education, research and rescue. The sanctuary relies on the help of volunteers and offers multiple opportunities to assist in its mission statewide. A fun way to help during January through March peak humpback whale season in

Hawaiʻi

is participating in the annual Sanctuary Ocean Count project, which gives the public a chance to monitor whales from the coastlines

Kauaʻi

,

Oʻahu

and the island of

Hawaiʻi

.