Image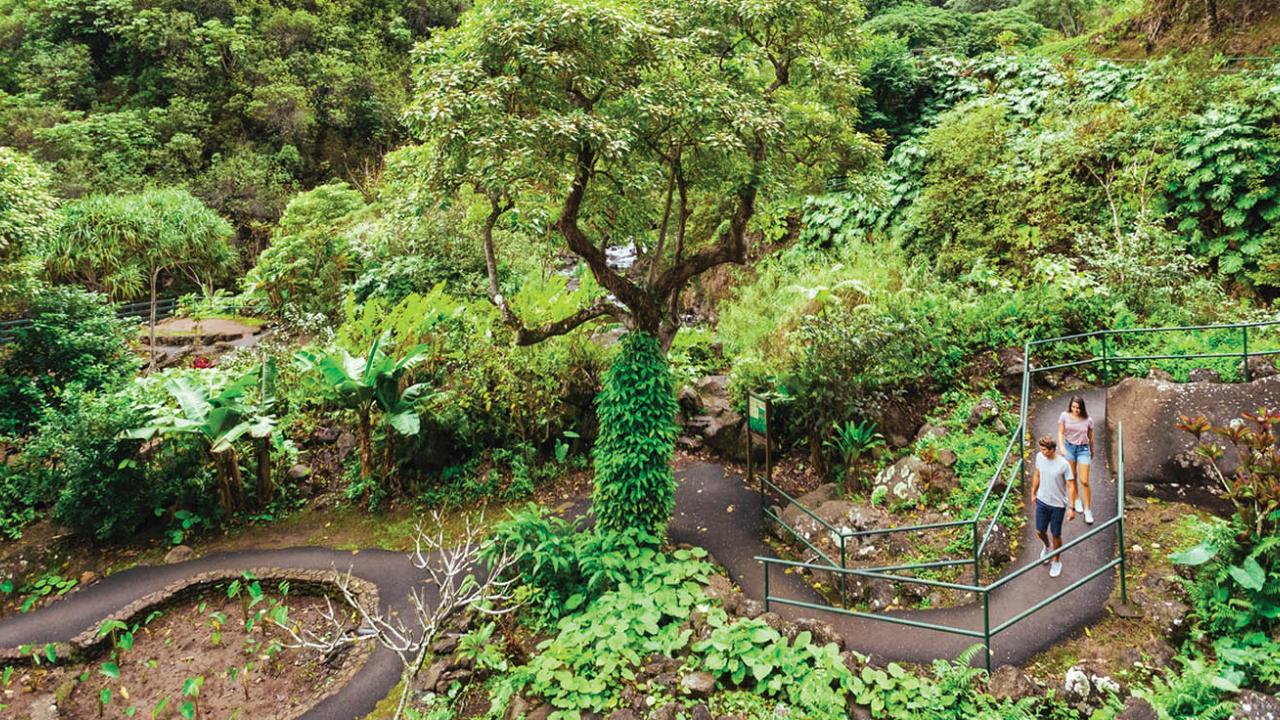 Malama Maui
From resorts providing reef-safe sunscreen to help protect Hawaii's marine life, to the ban of plastic straws, Maui has been leading the charge toward becoming sustainably responsible. With natural wonders such as Haleakala National Park, Iao Valley, Kahanu Garden, Keanae Peninsula, Pipiwai Trail, and Waianapanapa State Park as its backyard, it's no wonder that the industry takes great care of its home for future generations to enjoy.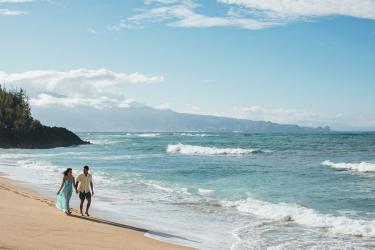 Beach-capades
Maui is home to some of Hawaii's most famous beaches including Kaanapali Beach, Makena Beach, Kapalua Beach, Hamoa Beach, and Hookipa Beach among others. Often ranked within the "Top 10" in the United States, Maui's beaches live up to their hype and name. With over 130 miles of coastline and more than 30 miles of beach, there is a beach perfect for all ages, all experiences, and all activities.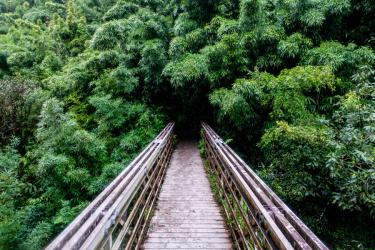 Island Trekking
Immersed in Hawaiian culture and history, Maui's hiking trails prove the journey can be just as fun (and beautiful) as the final destination. Follow in the footsteps of royalty on the Ke Ala Loa O Maui hike (also known as the Piilani Trail), walk through natural archways made of bamboo and get a view of the 400-foot Waimoku Falls on the Pipiwai Trail, or marvel at towering emerald peaks while trekking along the Iao Needle Lookout Trail and Ethnobotanical Loop where the historic Battle of Kepaniwai took place hundreds of years ago.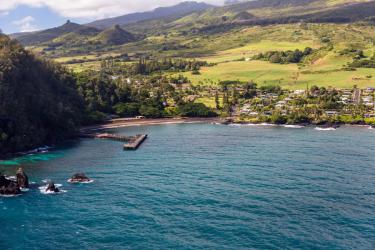 A Step into Hawaii's Past
Get ready to unwind, relax, and take in the beauty of Hana Town. For an otherworldly adventure above the trees, take a quick flight departing from the Kahului airport to land in this picturesque town of Hana. Quiet and serene, Hana embodies what residents call "old Hawaii" as it remains virtually unchanged and tucked away within a tropical rainforest.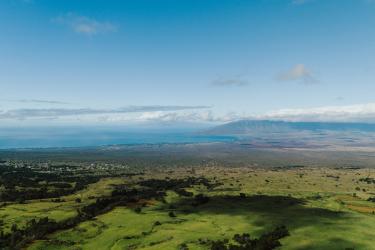 Upcountry Maui
Each small town located in Upcountry is unique and brimming with its own charm. Explore Kula, nestled on the slopes of Haleakala, for exotic produce used in many of Maui's delicious farm-to-table restaurants and the state's only lavender farm. Stroll through Paia for local boutiques and great eats at Paia Bay Coffee & Bar, Paia Fish Market, and Ululani's Hawaiian Shave Ice. Visitors can also check out Makawao and Haleakala National Park in Upcountry.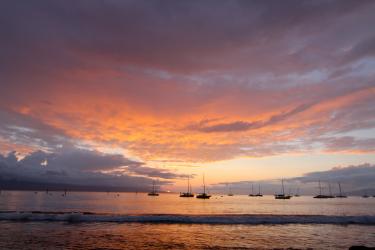 Lahaina
Once the royal capital of the Kingdom of Hawaii, Lahaina's history dates back to the 1820's and is known for one of the top ten greatest streets – Front Street. Also famous are the Banyan Court Park, which houses the largest banyan tree in the United States, and many cultural relics such as the Old Lahaina Fort and the Lahaina Historic Trail. To this day, this port city welcomes cruise ships, trade, and tour boats on a daily basis and is home to hundreds of shops and restaurants.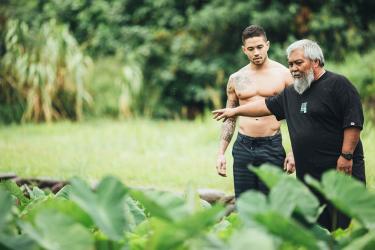 Aoao O Na Loko Ia O Maui
As a non-profit 501(c)(3) organization, Aoao O Na Loko Ia O Maui is dedicated to revitalizing Koieie Fishpond for educational, archaeological, cultural, and recreational purposes. Volunteering for the day allows conscientious travelers to learn about Hawaiian culture and ways of life while having the opportunity to engage with the local community and restore a historical landmark in North Kihei, Maui.
Celebrating Hawaiian Culture

From the Celebration of the Arts Festival in April in Kapalua to Hana Ku in July in Hana, visitors have the opportunity to witness traditional Hawaiian practices in action. Cultural practitioners present an oli (Hawaiian chant) during opening ceremonies and music and hula will be continuous throughout the weekend. Hands-on art, demonstrations, films, cultural panels, music, and dance will act as the common ground to allow visitors and residents the opportunity to interact with authentic Hawaii traditions.
Hana Relay
The famed Road to Hana is not for the faint of heart. With over 600 hairpin turns and more than 50 one-lane bridges, it is no wonder the 52-mile Hana Highway takes about 3-hours one way. By Car. How, imagine taking the car out of the equation and running the road with a team of six. With spectacular oceanviews to your left, lush rainforests and waterfalls to the right, relay attendees find themselves immersed in what the Road to Hana once was - carless. And at the final stretch of the relay, runners find themselves in the heart of old Hawaii where cell phone reception is all but spotty and banks open for 2-hours a day - if that. Hana, is a place where visitors will learn to disconnect from the distractions and find themselves. Where the sun first rises and the community all but locks their car doors.