Image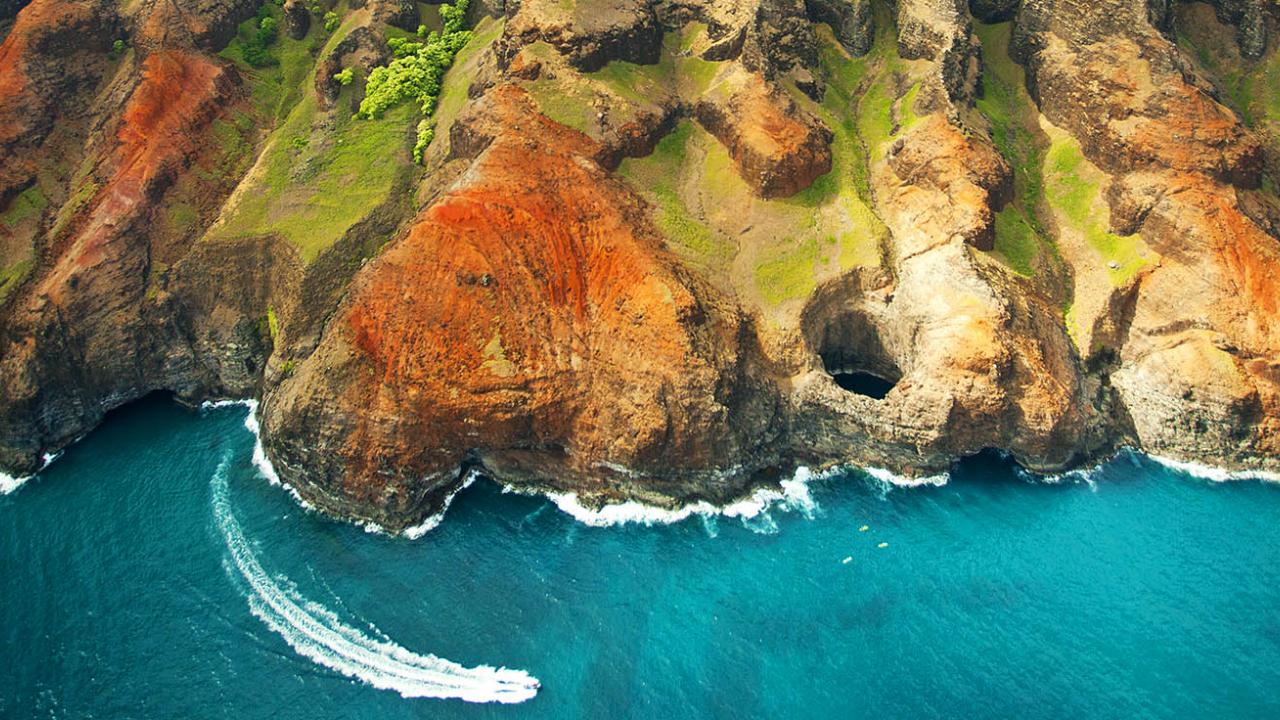 Tourism Has a New Look on Kauai
Travel with purpose and connect with local businesses, nonprofits and community leaders to create memorable experiences through voluntourism opportunities that ensure the stewardship of Kauai's natural and cultural resources. Ecotourism and farm to table dining is another popular travel trend for today's visitor. Kauai, also known as the Garden Island, flourishes with fresh produce that is showcased at Farmers Markets around the island.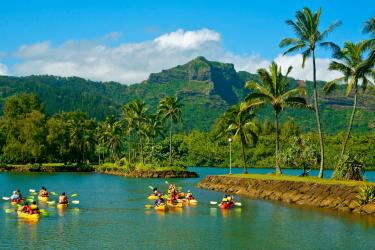 Discover Hawaii's Only Navigable Rivers
The navigable rivers of Kauai - Wailua, Hanalei and Huleia rivers - are smooth, scenic portals to new worlds of exploration. Kayak rentals and guided tours for all skill levels are offered by outfitters who have thought of it all.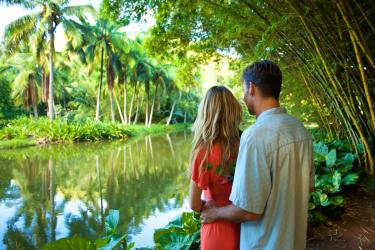 Romancing Kauai
Kauai and romance go together like sunsets and sandy beaches. Love pervades the plumeria-scented air on Kauai, whether it be romantic love, love of nature, or just loving life. It must have something to do with the tropical breeze, turquoise ocean and verdant mountains. There's no way around it: the island just oozes life and love.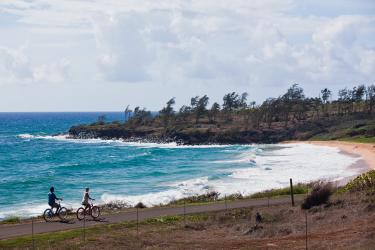 Rejuvenating Powers of Kauai
The Garden Island is one of the most tropical and rejuvenating destinations in the United States. Kauai's breathtaking landscapes and jaw dropping scenery engulfs travelers instantly and is the ideal destination to escape and recharge even the most stressed out traveler.
Kauai: Hawaii's Adventure Island
With more than 50 miles of sandy beaches and 100 miles of hiking trails, numerous navigable rivers and waterways and plentiful waterfalls, rain forests and valleys, every day on Kauai is an adventure to behold. That makes life-changing experiences about as easy as stepping outside.
Kauai is known as The Garden Isle for one very simple reason: It's pretty much all wilderness. There's the volcanic crater of Waialeale and the high-elevation bog of the Alakai in the middle of the island. The desert-like terrain of Waimea Canyon occupies the west side, and the roller coaster of cliffs and valleys line up along the northwestern Napali Coast. Together they majestically span across a majority of the island, leaving much of Kauai inaccessible by road. That translates to adventure, anything from an evening sunset stroll along the beach to a multi-day backpacking trip in the wilderness and everything in between. ATV explorations. Bird watching. Horseback riding. Kayaking. Stand-up Paddling, Tropical gardens. Ziplining. Kaua'i bursts at the seams with adventures.
Family Fun on Kauai
The palm-lined crescent-shaped Hanalei Bay on Kauai's north shore and the refreshing,100-foot Uluwehi Falls on the Wailua River may spell romance for couples celebrating marriages and anniversaries, but those same physical features say, "family vacation" to a whole other demographic. As the visitor make-up during summer months and school holidays indicate, when it comes to vacation on Kauai, nobody gets left behind.

Thanks to the popular Disney movie, Lilo and Stitch (2002), we all understand the importance of family, and on Kauai, visiting families come in all shapes and sizes, from the traditional nuclear type made up of two parents and two children and the multi-generational family groups that include the grandparents to mixed families and mixed relations. Kauai's wide family appeal is simple: The Garden Island offers something for all varieties of "families."