Image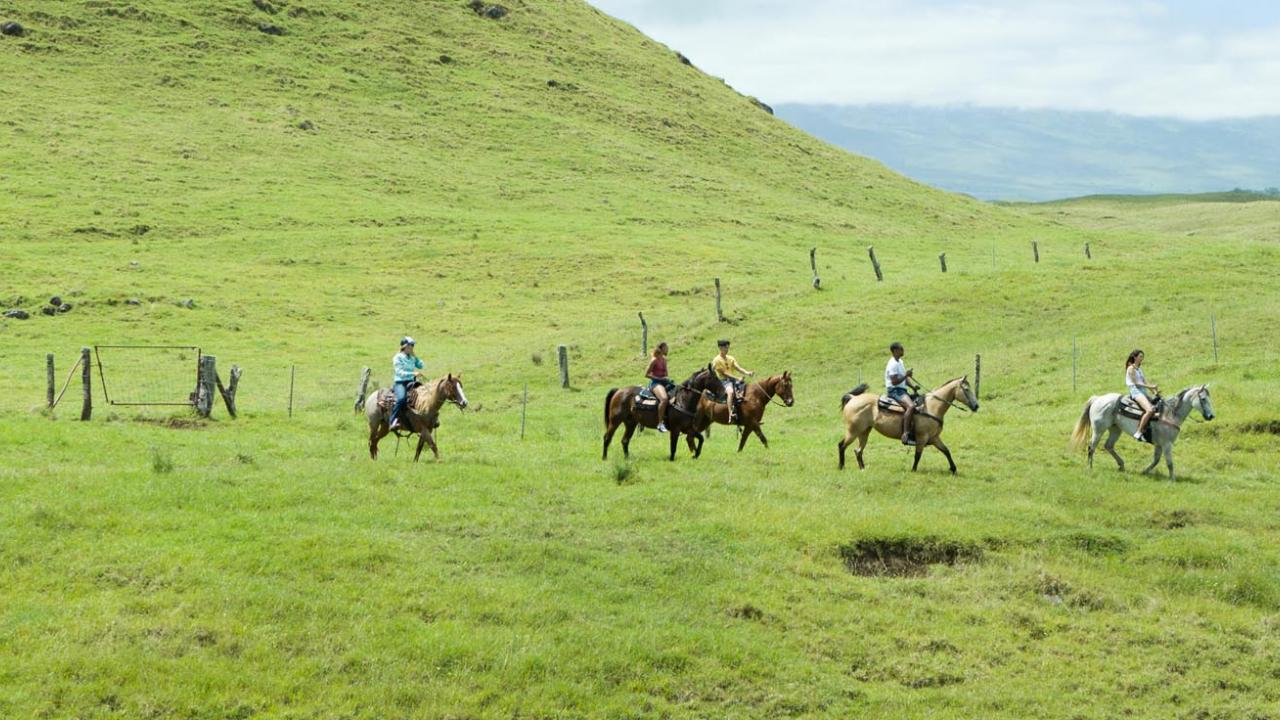 Please keep the following tips in mind as you consider writing about and visiting the island of Hawaiʻi, one of the most special places on the planet. Mahalo for doing your part to responsibly promote and protect the Hawaiian Islands.

How We Work with Media
The Island of Hawaiʻi Visitors Bureau (IHVB) works with U.S.-based media to tell the unique stories about the island of Hawaiʻi, its culture and the people who call the island home. Our public relations team can assist with fact checking, story ideas, recommendations, images and more. We also consider media support for qualified journalists or broadcast productions, and the level of support is based on our resources, type of content and outlet, time of year and budget. To be considered for a sponsored media visit, please complete our Travel Assistance Questionnaire and keep the following important factors in mind:
Due to the volume of requests, we request at least six (6) weeks notice for sponsored media visits. In working with members, and industry partners, IHVB requires adequate time for evaluation and coordination of all travel logistics.
All media receiving travel assistance to the island of

Hawaiʻi

from IHVB are required to complete a Waiver and Release Form.
IHVB only provides travel assistance for qualified media on assignment. If you are traveling with a writing partner or photographer, he/she must complete a separate form to be considered for assistance.
We do not provide attractions passes for media.
Sensitive Destinations and Activities
There are areas and activities that the Island of Hawaiʻi Visitors Bureau does not promote, and does not support editorial, video, photographic and social media coverage due to safety, trespass and other reasons. Please reference island specific pages as a reference guide for areas and activities NOT to include in your promotion of the island of Hawaiʻi in any medium.
Papakōlea

Beach (aka Green Sand Beach or Mahana Beach): Access to the beach requires crossing private property. Hiking and driving to the beach is discouraged to lessen beach erosion and for safety purposes. No swimming.

Kala'e

(aka

Kala'e

, South Point): The road to this location is rough and narrow, and may not be covered by your rental car company. Jumping into the ocean from the area's cliffs and boat hoists is considered dangerous due to cliff heights and unpredictable ocean conditions.
Kealakekua Bay: Recreational kayaking is not advised due to the activity's impact on the bay's marine life. Kealakekua Bay is a protected

Hawaiʻi

Marine Life Conservation District.
Lava Tube north of Kona Airport: 19 Queen Ka'ahumanu Hwy. - currently blocked (State DOT) for safety issues. Lots of people parking on the side of the road and crossing the street in 55+ mph traffic. State is working on a solution, but for now there are concrete barriers and lots of signs so people cannot park (unless they want to park far and walk).
Lekeleke "End of the World" cliff diving: Very rough seas/crashing waves can quickly knock you over the cliff. Best way to view this scenic coastline is by catamaran, zodiac or other legal ocean transportation. Near the site of the battle of

Kuamoʻo

and Lekeleke Burial Grounds.
Maunakea summit: The final seven miles of summit-ascending Maunakea Access Road requires a four-wheel drive vehicle and should only be accessed on a guided tour. Evening stargazing is recommended from the 9,200-foot elevation through a guided tour or by visiting the Maunakea Visitor Information Station, which is accessible without a four-wheel drive vehicle. Snow sports (

ē

.g. skiing, snowboarding) are not allowed on Maunakea. It is strongly suggested that access to the summit is done through a permitted tour company in order to gain a better understanding and appreciation of the history and culture of the mauna (mountain).
Puna

Pāhoa

Kalapana Area-Lava Flow: There are no "lava hikes" or "lava boat tours" as the current eruption is contained within

Halemaʻumaʻu

Crater at

Hawaiʻi

Volcanoes National Park. The 2018 Lower East Rift Zone eruption took place in mainly neighborhoods/private residential and agricultural land, which is all private property/no trespass. Eruption and/or surface activity is no longer taking place in this area. The best way to view lava is in

Hawaiʻi

Volcanoes National Park or via a helicopter ride.

Moʻokini

Heiau National Historic Landmark: Because of the sacred history of this temple, please do not post photos of this heiau without reading some of its history or checking with your island public relations representative.
Queen

Kaʻahumanu

Highway (Route 19): The stacking of coral and/or rocks, removed from beaches, on or beyond the embankments of this highway is not advised. Removing material such as rocks and sand from beaches is illegal.

Waipiʻo

Valley: The only road into the valley is extremely steep, requires a four-wheel drive vehicle, and should only be accessed on a guided tour. Hiking into the valley is not advised. As most of the land is privately owned, foot access to waterfalls is not permitted. Viewing is recommended from the

Waipiʻo

Valley Lookout on the rim of the valley's ocean entrance.
Our Island Brand
Nearly twice as big as all of the other Hawaiian Islands combined, the island of Hawaiʻi's sheer size and diversity are awe-inspiring. You can see some of the most pivotal sites in Native Hawaiian history and visit volcanoes, all while traveling through all but four of the world's different sub-climate zones. There is so much more to see and do on this rich, storied island that invites exploration–and adventure.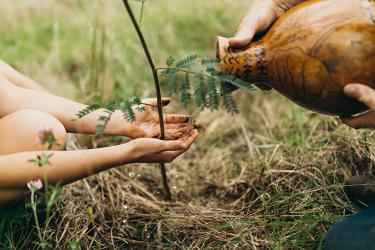 Our Goal
To sustain the positive benefits of tourism, we need to attract respectful visitors by sharing the values which shape our behavior by promoting the locations, activities, cuisines and adventures that are positive for both visitors and Hawaiʻi. We are inviting anyone willing to experience our culture and to respect the people who created it and the land they treasure.
The Hawaiʻi Target Traveler
We welcome visitors who want to travel deeper. Those who recognize that travel means participation in a community that they are welcomed into for a short time because, like all members of the community, they contribute–not just economically, but socially, environmentally and even spiritually, giving something of themselves to help the host community maintain its integrity and advance its goals.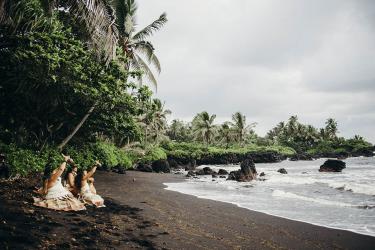 Our Challenge
From a Native Hawaiian perspective, stereotypical representations of Hawaiʻi have room for improvement. Native Hawaiian culture should be shared in a way that accurately reflects its dignity, sacredness and centrality to our ways of life.

Travel Tips
Please respect the land, people and communities.
Comply with all signage. Do not go beyond warning signage, no trespass or safe-distance barriers.
Check ocean conditions (

ē

.g. high surf warnings) and weather conditions (

ē

.g. flash floods) before venturing out. Adhere to lifeguard warnings and issuances.
Note that taking rocks, sand and other natural materials is prohibited by law.
Wear reef safe sunscreen.

Hawaiʻi

now bans the sale of sunscreen containing the coral-harmful chemicals oxybenzone and octinoxate.
Keep your distance from

Hawaiʻi

marine animals including, but not limited to monk seals, turtles and dolphins. Many species in

Hawaiʻi

are protected by Federal Law. For current rules, visit Pono Pledge.
Please do not embark on "off the beaten path" experiences if you are unsure of trespassing, safety and/or cultural restrictions.
Take the Pono Pledge, a partnership between the Island of

Hawaiʻi

Visitors Bureau and the County of

Hawaiʻi

. The pledge aims to educate and encourage residents and visitors to be safe, responsible and respectful to each other and the environment while enjoying the island of

Hawaiʻi

.
Other Considerations
Reference the island of

Hawaiʻi

as "island of

Hawaiʻi

" unless it's being used at the beginning of a sentence, then it can be "Island of

Hawaiʻi

." First reference to the island should be the island of

Hawaiʻi

, subsequent references can be

Hawaiʻi

Island with a capital "I" within the same deliverable.
A person may be from

Hawaiʻi

, but should not be referred to as "Hawaiian" unless they are of Native Hawaiian descent. Instead of "Hawaiian officials" or "Hawaiian residents" please say "

Hawaiʻi

officials" or "local residents."
For cuisine, it's typically safe to say "

Hawaiʻi

cuisine/dish" over "Hawaiian cuisine/dish" since there may be some slight altering to recipes that may make the dish not "Hawaiian."
Reference Maunakea and

Maunaloa

in line with Hawaiʻi.edu/assets/styleguide/">UH Hilo's style guide, which is that proper names inʻŌlelo Hawaiʻi are combined as one word.
HVCB and its Island Chapters recognize the use of the '

ʻokina

[ ' ] or glottal stop, one of the eight consonants of the modern Hawaiian language; and the

kahakō

[ā] or macron, a diacritical mark. However, we respect the individual use of the '

ʻokina

and

kahakō

for names of organizations and businesses. Certain non-English characters don't always appear correctly on various web browsers, so we recommend omitting them for online content.
View and download the Ma'ema'e toolkit here.

Photography
When selecting images, choose photos that capture an authentic moment. Please keep the following in mind as you're searching for visual assets to complement your story:
Images must reflect the correct island (do not use a

Oʻahu

image for an island of

Hawaiʻi

story).
Images must be shot in

Hawaiʻi

.
Images should not be flipped, skewed or otherwise altered in a way that renders them visually inaccurate.
Natural beauty is one of The Hawaiian

Islands

' brand pillars, so images should not be over-edited or colorized.
The use of drones is prohibited. Any exceptions must first be approved by the Federal Aviation Agency.